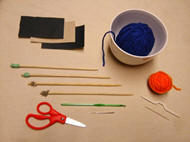 TEACHERS: Please give students Print-outs of Lesson Plans (above) and any Background Info you choose. Also, please allow the students to take home their Knit Kit (sandpaper, bamboo needles and "practice ball"), so that they can practice every day if they want to. After students have mastered Lesson #6 Knitting, then please allow them to take their Project Yarn home.

PRINT-OUT: "What you need to start"
• yarn: 2 balls (small Practice Ball - 7" around), plus Project Ball, solid color and medium weight (worsted / # 4) is recommended for beginners (later, use multicolored yarns to better hide mistakes, stains, holes from moths, etc.)
• knitting needles: 2 pairs for Project & Practice, use short 9-inch long needle, size 8, wood is best, plastic next, metal can be too slippery for beginners,
• sandpaper (320 & 600) for Homemade Knitting Needles (see directions below)
• cable needle or round (not square) toothpick
• tapestry / jumbo needle, or make your own using rounded toothpicks or mini bamboo 8" skewers (see directions below)
• crochet hook (optional)
• small scissors
• bag: any kind of bag to hold your knitting, yarn ball, and supplies

Homemade knitting needles: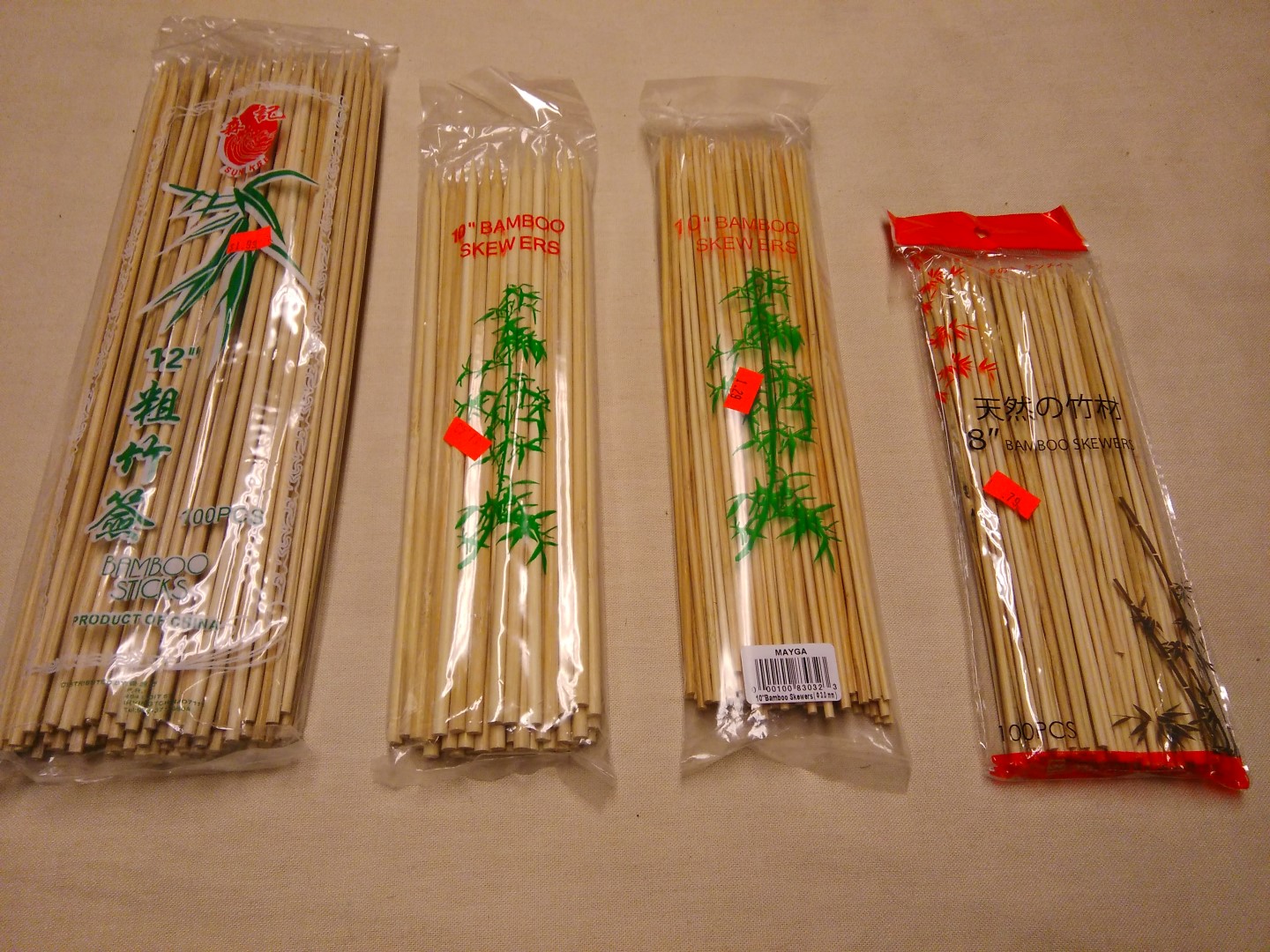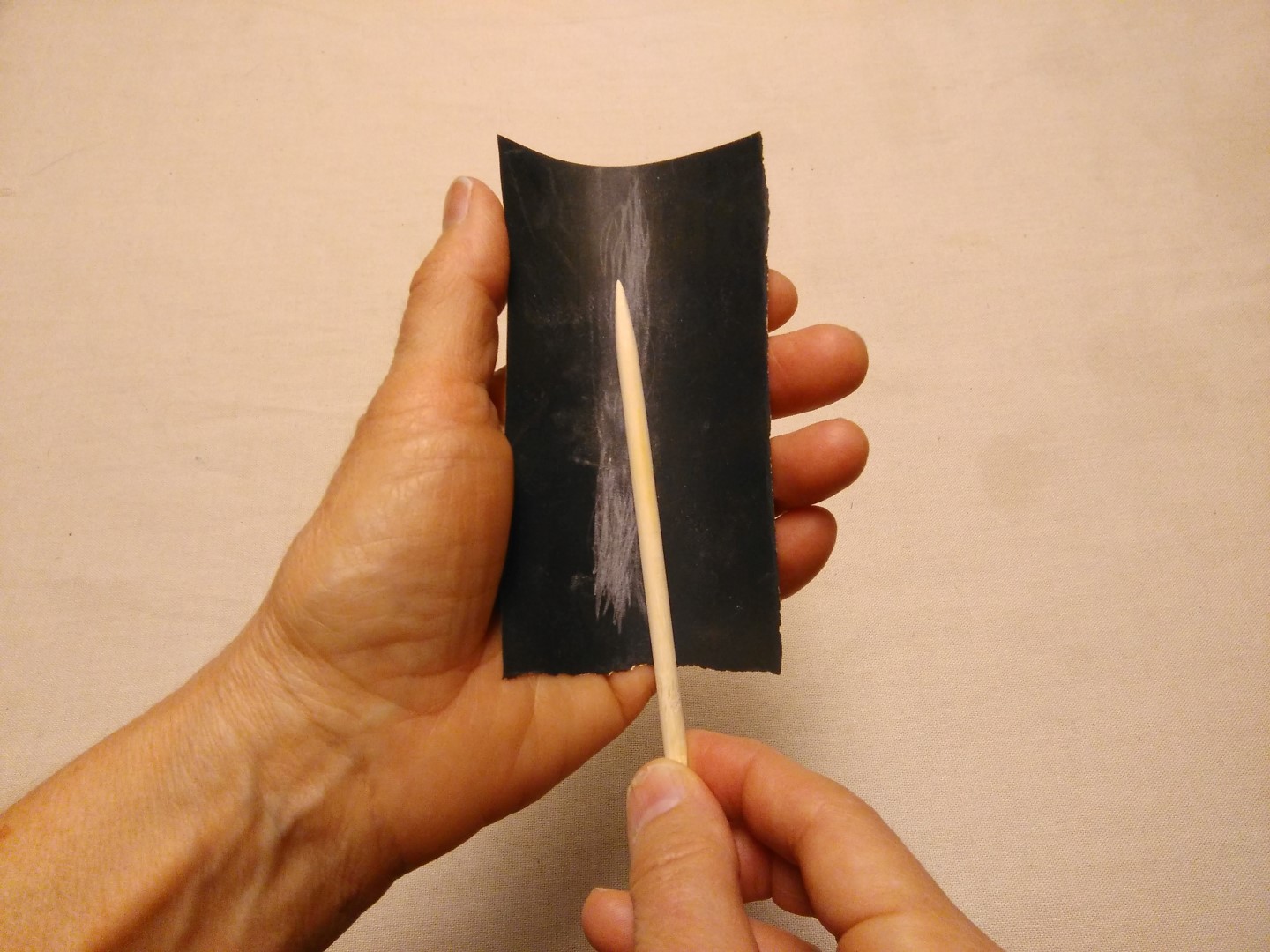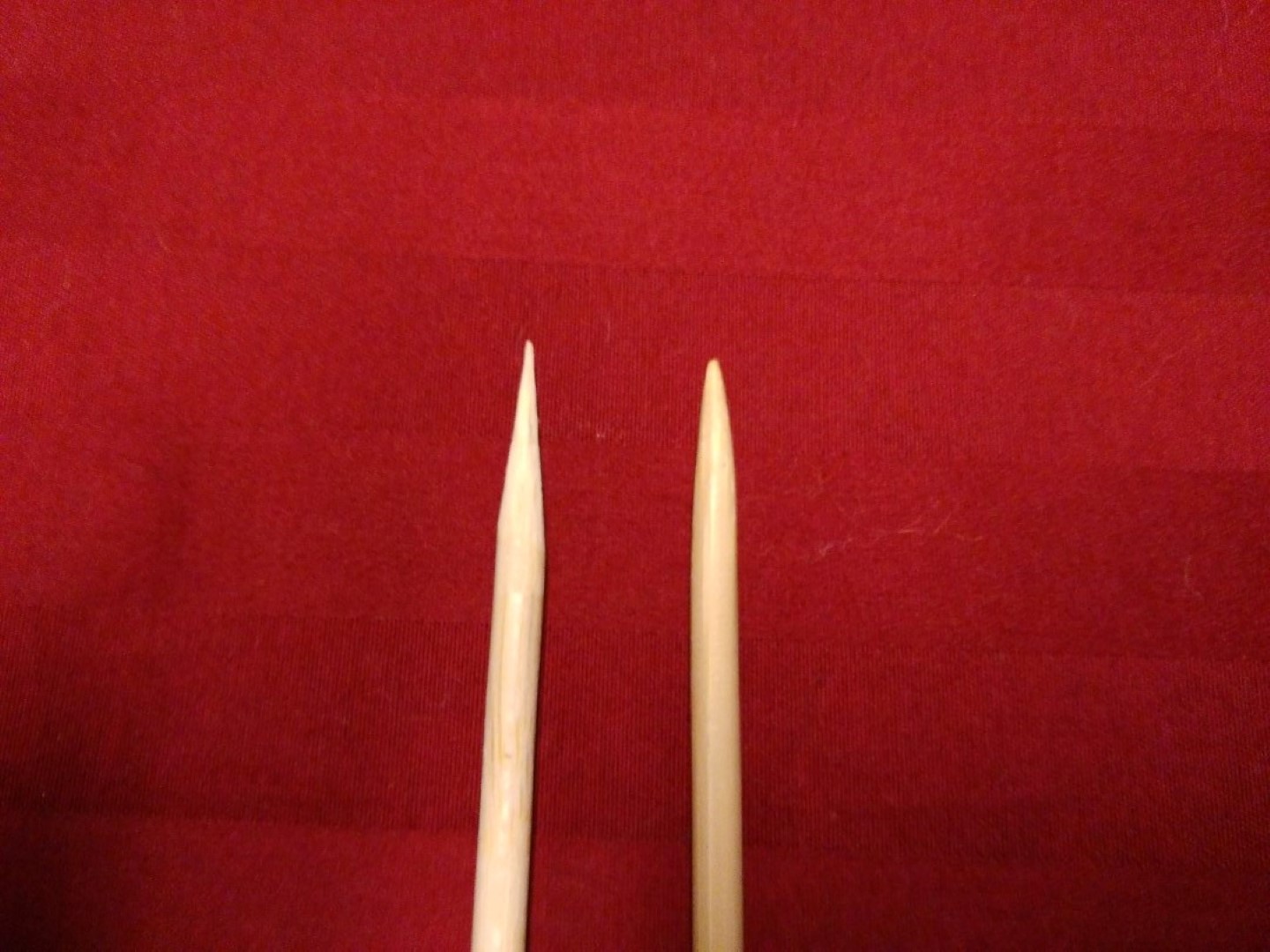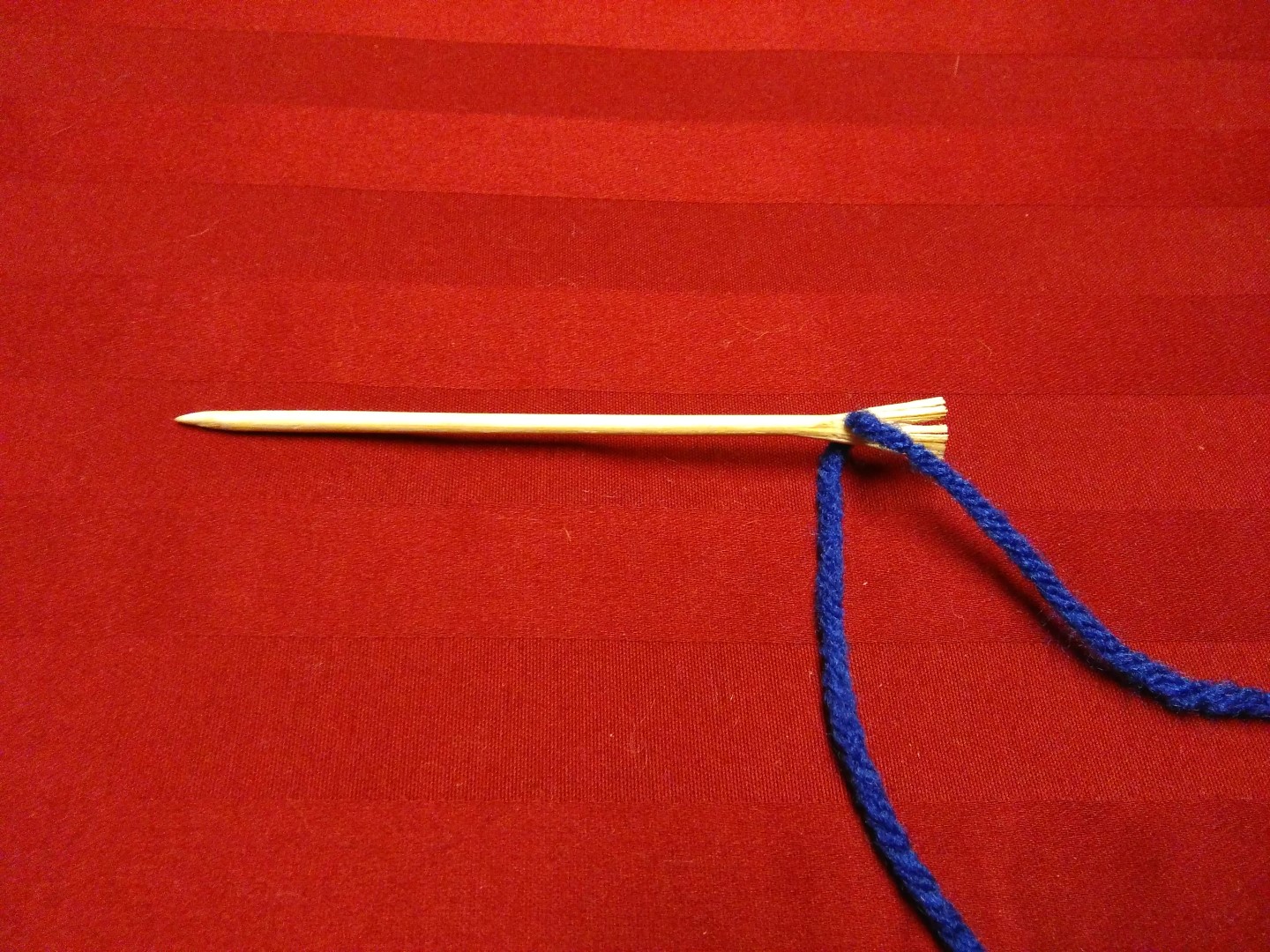 • knitting needles: purchase inexpensive bamboo chopsticks (sharpen in a pencil sharpener) or 10" bamboo skewers (size 8 & already sharpened at one end) available for purchase online, craft stores, and Asian food markets (different lengths and widths could be available). Or purchase dowels at hardware stores or craft stores, and saw to desired length.
• sand entire needle 3 times with 3 grades of sandpaper in this order: 320 then 600 - slightly round off sharpened tip.
• wrap blunt end with rubber band to avoid knitted yarn from following off the needle end. 3rd photo: left needle – unsanded skewer / right needle – finished "skewered" knitting needle!
• tapestry /jumbo needles – purchase rounded toothpicks or 8" mini bamboo skewers (size 3), cut in half, hammer blunt end in order to wedge yarn into wood fibers, then sand pointed end as above. For a second jumbo needle from other half of mini skewer, sand one end to a point (it will take more time since it is a blunt end) and hammer other end as above.